Browse Research and Scholarship Follow
Misericordia Digital Commons collects, preserves, and provides access to the creative and intellectual works of Misericordia University students, faculty, and staff. Administered by the Mary Kintz Bevevino Library, this institutional repository promotes engagement with scholarship created by the Misericordia community.
Student research and scholarly output included in this repository has been selected and deposited with support from faculty advisers.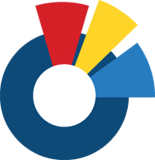 This collection is part of the ™